Cookies Policy
On the Website, "WWW.PUBCONCIERGE.COM" (the "Site"), Pub Concierge LLC, may place cookies and/or web beacons.
This Cookie Policy explains what cookies and web beacons are, when they are placed, and how you can oppose the placement of cookies and/or web beacons.
A cookie is a small text file that is stored on your computer or other device used to visit a website (hereafter referred to collectively as "computer"). Because a cookie is stored on your computer, the website server can recognize your computer. A cookie cannot launch programs or distribute viruses.
Web beacons are electronic images, also called single-pixel gifs. Web beacons allow the Company to collect certain aggregate information about the users of the Site, including, for example, the number of users who access each web page, traffic data, log data and other data to be communicated, information about access to resources and information related to the user's computer and Internet connection (including IP addresses, operating systems, and browser type).
To the extent that we collect personal data using cookies and/or web beacons, we process this personal data in accordance with our Privacy Policy.
Cookies on our Website
Category: Necessary (4)
Necessary cookies help make a website usable by enabling basic functions like page navigation and access to secure areas of the website. The website cannot function properly without these cookies.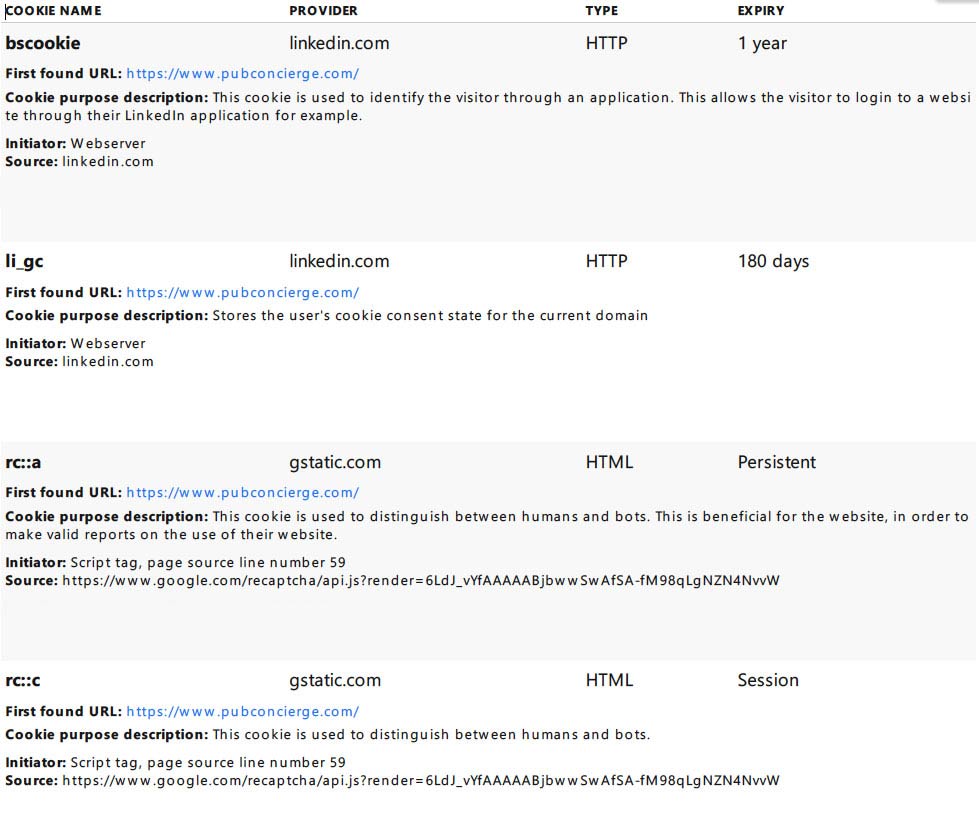 Category: Preferences (1)
Preference cookies enable a website to remember information that changes the way the website behaves or looks, like your preferred language or the region that you are in.

Category: Statistics (7)
Statistic cookies help website owners to understand how visitors interact with websites by collecting and reporting information anonymously.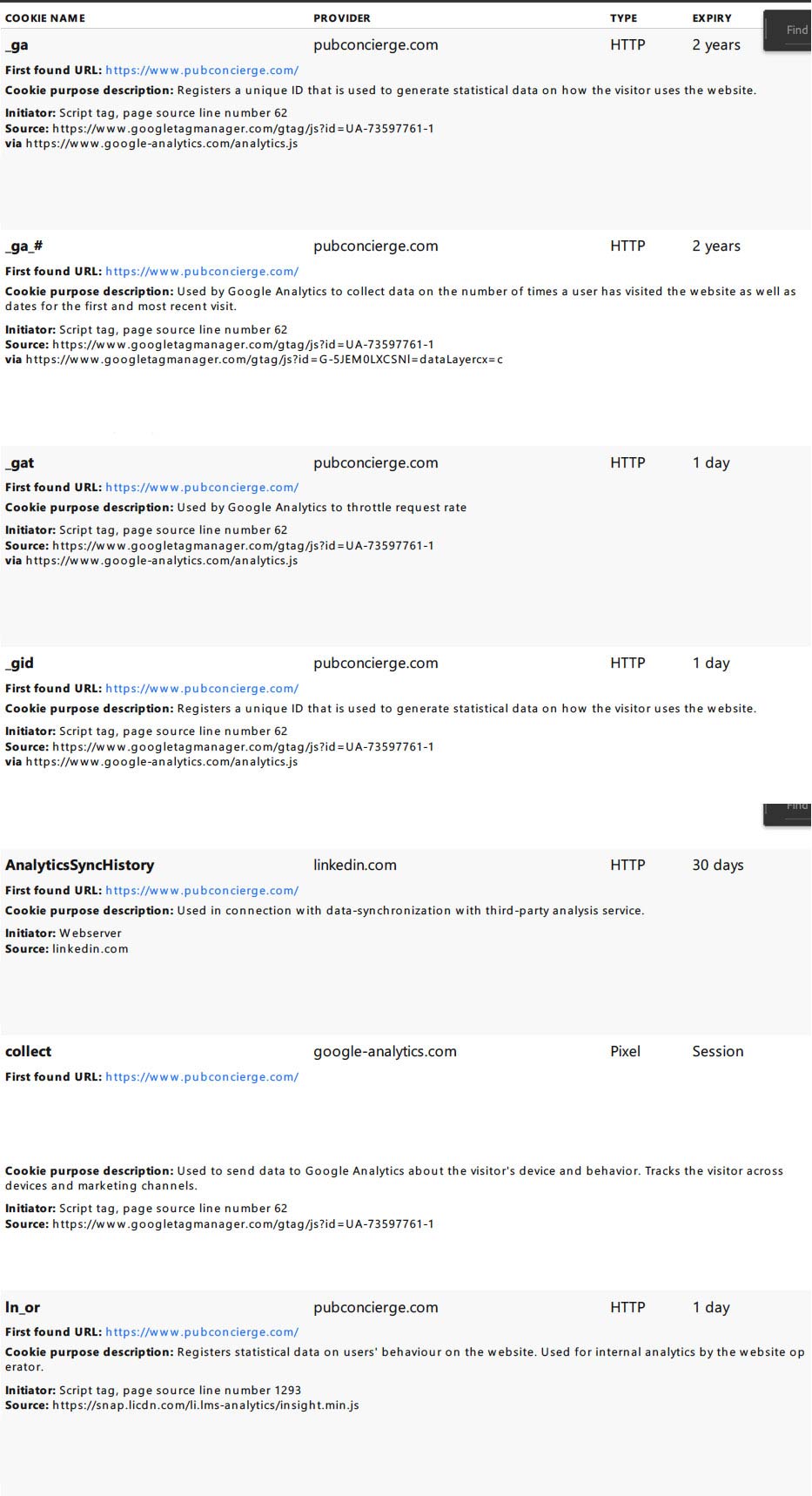 Category: Marketing (2)
Marketing cookies are used to track visitors across websites. The intention is to display ads that are relevant and engaging for the individual user and thereby more valuable for publishers and third-party advertisers.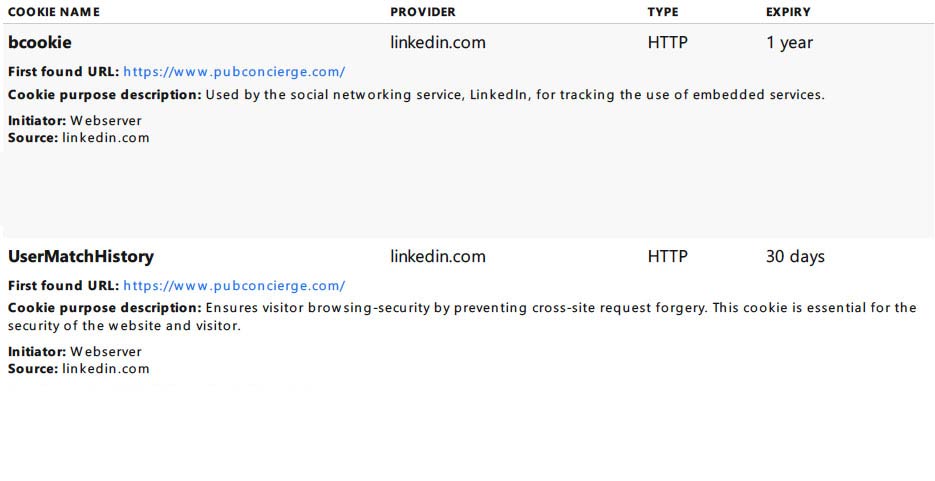 Rejection and deletion of cookies
By accessing and using the Site, you agree to the provisions of this Cookie Policy. Before placing cookies and/or web beacons, you will be notified about the use of cookies and similar technologies.
By choosing your browser settings so that it allows the use of cookies, you agree to the use of cookies by similar devices for the Site. If you choose to refuse our cookies and/or web beacons, we will not place analytical cookies or other cookies that are not strictly necessary. Please note that, as a result, it is possible that some functionalities of our website may not work correctly.
You can configure your browser so that no cookies are stored, you can accept or reject each cookie, or all cookies are deleted when you close the browser. Useful information regarding the management of cookies and web beacons can also be found on the informative website http://allaboutcookies.org.
Please note that if you reject and/or delete cookies by changing your browser settings, this will also affect essential cookies. This may limit your options regarding the use of our Site or parts of it.
If you have any questions about our Cookie Policy, please contact us at [email protected].