IP addresses and proxies often go hand in hand, making for great tools with many practical applications. This is why companies choose to invest in purchasing or leasing personalized IPs.
If you plan to use proxies for your business, consider this guide on essential websites for IP addresses and proxies. Whether you are new to the IP and proxy world or hope to ensure everything aligns with your needs, these tools will be beneficial in understanding your requirements and the best tools to serve them.
The following is an overview of a range of valuable services for IP addresses, including reliable data on quality, geolocation, and communities.
Geolocation
IP Geolocation involves assigning a device's IP address to a physical location on the map. This mapping can be easily accomplished through specialized websites and various tools. By mapping the IP to the physical location, a user can obtain valuable data like:
ISP (Internet Service Provider)
Country
State
Time zone
Postal code

Even though it's not always 100% accurate, depending on the service, website, or IP database you are using, geolocation is a valuable tool for many businesses to surface this information. Organizations can leverage geolocation databases and APIs to identify or closely approximate the real-world location of the device used to connect to the internet. In this respect, geolocation helps in several scenarios, such as:
Optimizing marketing strategies
Personalizing content based on region
Making sites load faster
Boosting security
Websites and APIs for Geolocation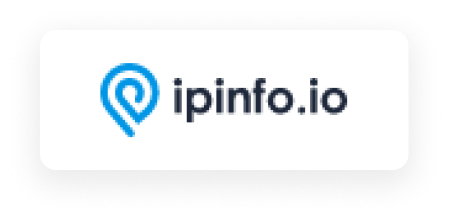 Overview
IPinfo provides insight into specifics like hostname, region, country, location coordinates, postal/zip code, and city based on the IP address lookup. The service has low latency and helps you retrieve important IP information, such as its type, the ISP, the domain, the ASN type, and route, combined with proxy, Tor, and VPN detection, as well as whether the IP is used for hosting.
Features
IPinfo offers tools for different needs, such as:
CIDR to IP range converter
Reverse DNS lookup
IP summarizing (a visual overview and insights for a list of IP addresses)
IP mapping (a visual overview that allows you to see the IP addresses pinned on the world map)
Pingable IP finder (a tool that helps you find IP addresses that can be pinged using ICMP – Internet Control Message Protocol)
IP Twitter bot (you can use it to have the IP2Location bot to tweet IP geolocation information directly over Twitter)
Downloadable databases that can be exported in CSV, JSON, MMDB, and XML formats.
Pricing
The basic geolocation tool is free of charge. However, IPinfo also offers paid plans that are richer in information and tap into several databases. There are currently three different premium plans, joined by a customizable plan that allows you to choose which databases you wish to use:
Basic: $99/month – Offers 2 data types. Best suited for teams and developers
Standard: $249/month – Offers 3 data types. Best suited for growing startups and businesses
Business: $499/month – Offers 7 data types. Best suited for businesses that need extensive API data.
---

Overview
IP2Location operates at a granular level, meaning each database is designed to suit specific needs. It's fairly easy to use and requires no explicit permission because it uses a non-intrusive lookup technology. It provides detailed information about IPs and helps detect users with proxies.
Features
IP2Location can be integrated into many software platforms to retrieve IP geolocation information. You can thus use CSV + BIN databases, REST API, and SDKs such as Java, .NET, PHP, Ruby, Python, or Perl. The service uses the infrastructure of AWS (Amazon Web Services). It works fast and provides accurate data on the following:
Country
Region
City
Latitude and longitude
ZIP code
Time zone
Connection speed
ISP
Domain name
IDD country code
Area code
Weather station data
Mobile network codes (MNC)
Mobile country codes (MCC)
Mobile carrier
Elevation
Usage type
Address type
Advertising category
VPN
Proxy types
Pricing
The free demo provides you with everything of the above. Users can also opt to subscribe to and download specific databases, which fall under two main categories: IP2Location (starting from $50/year) and IP2Proxy (starting from $400/year).
---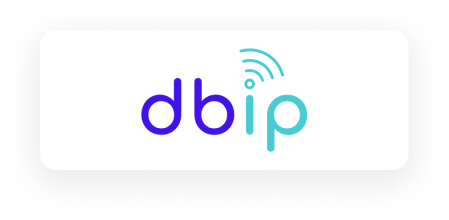 Overview
DBIP covers 2 million unique locations in more than 215,000 cities worldwide. It offers easy API integration and gives users detailed information both geographically speaking and in terms of cybersecurity.
Features
DBIP gives detailed information about ISP, time zone, city, state, proxy usage, etc. It also helps users identify suspicious accounts based on IP lookup, which can help them defend their infrastructure against potential cyber-attacks. The service also provides a rich IP geolocation database based on:
IP to country
IP to location
IP to ISP
IP to location + ISP
All databases are regularly updated and are available for download in CSV and MMDB formats.
Pricing
DBIP offers both free and paid services. The geolocation lookup tool is free of charge and users can also download a couple of free IP geolocation databases. Commercial versions are available under subscription (plans start from 50$/year). They have better accuracy, more records, additional information, daily updates, and technical support.
---

Overview
Maxmind is efficient both for IP geolocation and fraud detection. Its GeoIP services offer accurate city and country databases that are constantly updated. In addition, the fraud detection tool can help companies optimize their targeted ads or to identify online threats in different scenarios, so you get two services in a versatile website that's easy to navigate and use.
Features
Easy API integration and manual file upload
Detailed IP geolocation results (Country Code, Location, Network, Postal Code, Approximate Coordinates, Accuracy Radius. ISP)
High uptime
Constantly updated databases
Fraud detection capabilities (Suspicious IPs, fraudulent emails and payments)
Pricing
Maxmind's GeoIP2 Web Service demo is free and retrieves IP geolocation information. The service offers monthly (from $24) or annual (from $288) subscriptions for additional IP geolocation databases that are updated twice a week and come with different payment options.
These databases offer much more information such as proxy detection, connection type, and AS Number, among others.
Fraud Level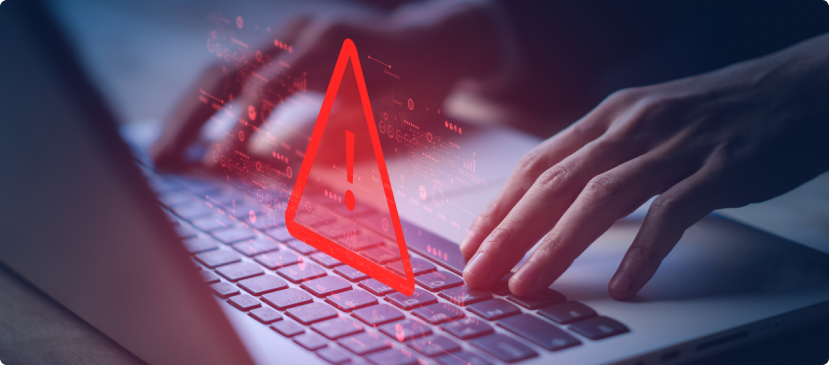 More and more companies are becoming preoccupied with fraud detection, which is a set of activities designed to identify and prevent scams. Fraud detection is used to stop bad actors/fraudsters from obtaining goods through illicit means.
And since a lot of industries have become digitized, it is important that companies have the tools they need to avoid such fraudulent behavior. Fraud detection is used for many situations, such as account theft or fraud payment. For this, different factors are analyzed (like device, online behavior, and session time).
Moreover, fraud detection techniques can combine statistical data (patterns, probabilities, etc) with AI-driven techniques, such as data mining, or neural networks. At least, that's what's behind fraud detection tools and services. Such websites make it easy for companies to prevent fraud and check the reputation of specific IP addresses. In doing so, businesses can identify and repel suspicious IPs that might be used in cyber attacks.
Fraud Detection Websites

Overview
IPQualityScore provides you with a useful suite of fraud prevention tools designed to keep your IP reputation nice and clean. The tools accurately detect bots, fake users, and abuse with worldwide coverage. IPQualityScore operates using a combination of spam traps, also known as honeypots, forensic analysis, machine learning, range scanning, and blacklisting.
Features
You can retrieve information about the hostname, ISP (Internet Service Provider), geolocation data, IP reputation, ASN, and timezone, and also get a risk analysis report. The IP Address will also be analyzed to detect a proxy, VPN, or TOR connection. In addition, the address will be searched in the most important blacklists for any reports of spam or abuse. IPQualityScore offers, alongside useful explanations, tools, and APIs like:
IPv4 and IPv6 address lookup
Tor detection test
VPN detection test
Proxy detection database
IP address blacklist
IP reputation check
Threat intelligence feeds
As 2022 unfolds, email marketing automation is becoming more and more relevant. Many B2B marketers who make use of automation software see on average a 20% increase in new sales opportunities.
The benefits of email marketing automation cannot be overlooked, as it helps marketers achieve much more favorable results:
Increasing time-saving by 30%;
Increasing lead generation by 22%;
Increasing customer retention by 11%;
Increasing the efficiency of tracking/monitoring campaigns by 8%.
Pricing
IPQualityScore works on a freemium model, and users benefit from lots of free fraud prevention tools with highly customizable databases. The prices of the premium features range from 500$ to 4,000$ and offer protection industry-wide.
---

Overview
Scamalytics is a fast and easy-to-use IP fraud checker. By using machine learning, real-time detection, and shared blacklists, Scamalytics can help businesses detect and eliminate scammers and bad actors. The tool can quickly scan the given IP address and return detailed geolocation information and fraud level score.
Features
Scamalytics provides IP Lookup features that provide information regarding:
Geolocation
ISP
ASN type
Proxy use – anonymizing VPN, Tor exit node, server, public proxy, web proxy, and search engine bots
Based on several criteria such as address visibility, Scamalytics can assess, for example, whether the IP you are checking is actually a commercial server that could be proxying traffic from another geographical location. Scamalytics can apply a fraud score from 0 to 100 to the IP address you submitted for verification. By using machine learning, real-time detection, and shared blacklists, Scamalytics can help businesses detect and eliminate scammers and bad actors.
Pricing
Scamalytics lets you do free IP geolocation lookups if you want to check if an address is suspicious and if it is used for malicious purposes. It also comes with paid API features.
The premium model is priced monthly (starting from $25) or yearly (starting from $250) based on an allowance of lookups for a given month. For these API features, users can opt for a free tier or register for free trials on whatever plan they wish to choose.
AS Number and Prefixes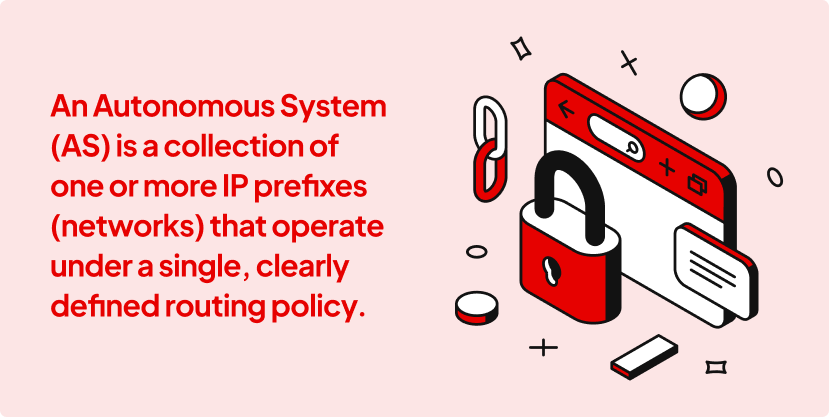 Understanding AS Numbers and Prefixes
An Autonomous System (AS) is a collection of one or more IP prefixes, essentially networks, that operate under a single, clearly defined routing policy. To maintain order and efficiency, network administrators require Autonomous System Numbers (ASNs).
ASNs are crucial for managing routing data within these specific networks and exchanging routing information with other Internet Service Providers (ISPs). They form the backbone of every computer or device that accesses the internet, enabling organizations to announce routing information with remote networks and systems.
AS Number & Prefix Lookup Websites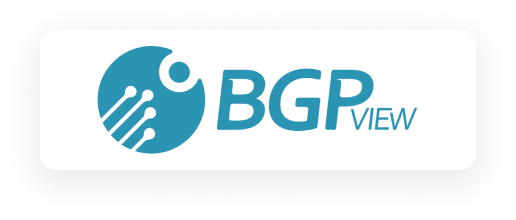 Overview
BGPView is a web-based project that provides a web-browsing tool and an API. These tools allow you to gather information about the current state and structure of the internet, including ASNs, IP addresses, Internet exchange points (IXs), BGP Downstream & Upstream Peers, among others.
Features
Comprehensive BGP (Border Gateway Protocol) lookup. It offers Internet routing information, including:
ASN (RIR, allocation, etc)
IPv4 & IPv6 Prefixes (ROA availability, announced & parent prefix, etc)
Upstreams & downstream
API integration support and comprehensive toolkits
Pricing
BGPView is completely free to use, and the toolkit and API are readily available.
---

Overview
Hurricane Electric BGP is a user-friendly AS Number & Prefix Lookup tool. It provides detailed information regarding AS and AS Numbers, DNS reports, BGP Prefix Reports, and more.
Features
Detailed information regarding AS, and AS Numbers;
DNS report;
BGP Prefix Report;
BGP Peer Report;
Exchange Report;
Bogon Routes;
World Report;
Multi Origin Routes;
DNS Report;
Top Host Report;
Internet Statistics;
Looking Glass;
IPv6 Tunnel;
IPv6 Certification;
IPv6 Progress.
Pricing
The basic services offered by BGPHe are free to use, but additional services might require payments depending on specific needs.
Antibot Technologies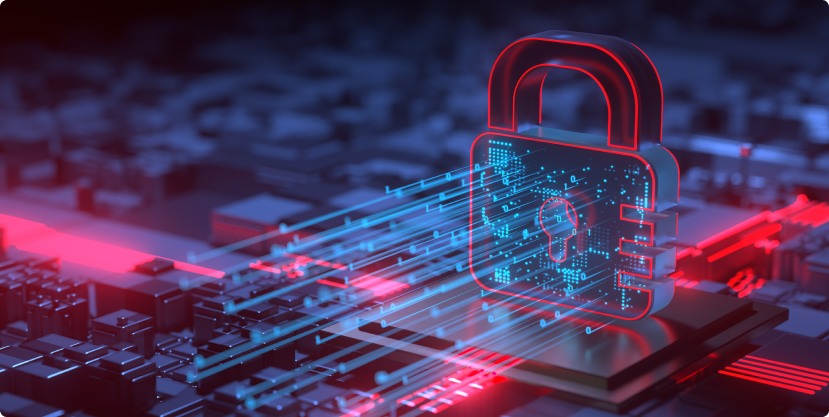 Bots have become an integral part of our online activities. They save us from the hassle of repetitive tasks and can bring many benefits. However, bots can also act detrimentally as part of fraud and theft. Spambots are among the most problematic encounters across the internet. To protect themselves and their clients, companies often employ antibot measures that limit bot activity and reduce spambot presence.
Antibot Websites and Services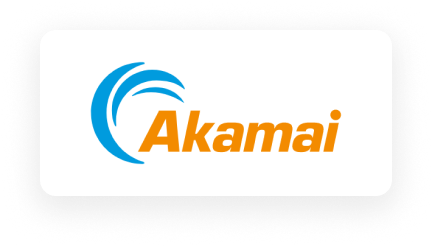 Overview
Akamai offers solutions that identify bots as part of their antibot services. These solutions distinguish between beneficial and harmful bots. The harmful bots are subsequently blocked, and the tools eliminate other threats without affecting system performance.
Akamai provides a range of products and services tailored to various industries. It also offers users a comprehensive resource library containing whitepapers, webinars, and additional information.
Features
Security:
App and API Security
Zero Trust Security
Abuse and Fraud Protection
DDoS Protection
Content Delivery (CDN):
App and API Performance
Media Delivery
Edge Compute:
Serverless Computing
Edge Applications
Cloud Optimization
Pricing
Akamai does offer trial versions for some of its products and services, like, for example, App & API protectors, global traffic management tools, and site defenders.
---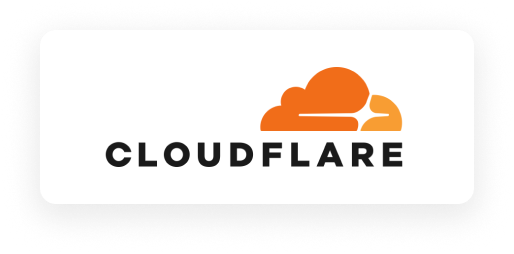 Overview
Cloudflare specializes in content delivery (CDN) and DDoS mitigation services. It is designed to assist companies in conducting their online businesses swiftly, reliably, and securely. Cloudflare acts as a reverse proxy positioned between a website's visitor and the company customer's hosting provider.
Cloudflare incorporates flexible bot management capabilities, thus providing users with antibot technologies that help prevent unpleasant situations like credential stuffing or account theft. Cloudflare's security measures are easy to set up without complex configuration or maintenance.
It offers a super low-latency bot management service and a dedicated dashboard that provides comprehensive analytics and log access. Users can customize the bot management service to suit their needs, such as URL, request method, or score sensitivities. It also provides Mobile App and API Protection.
Features
Cloudflare's security measures are easy to set up without complex configuration or maintenance;
Super low-latency bot management service;
Dedicated dashboard that provides access to comprehensive analytics and logs;
Customizable bot management service. Users can set the service to suit their needs (for example, based on URL, request method, or score sensitivities;
Mobile App and API Protection.
Pricing
Cloudflare offers free as well as paid plans that start from $20/month. The premium plans are based either on a monthly subscription or a pay-as-you-go model. There's also an annual subscription that enables organizations to customize their plan and pay only for specific needs.
Internet Speed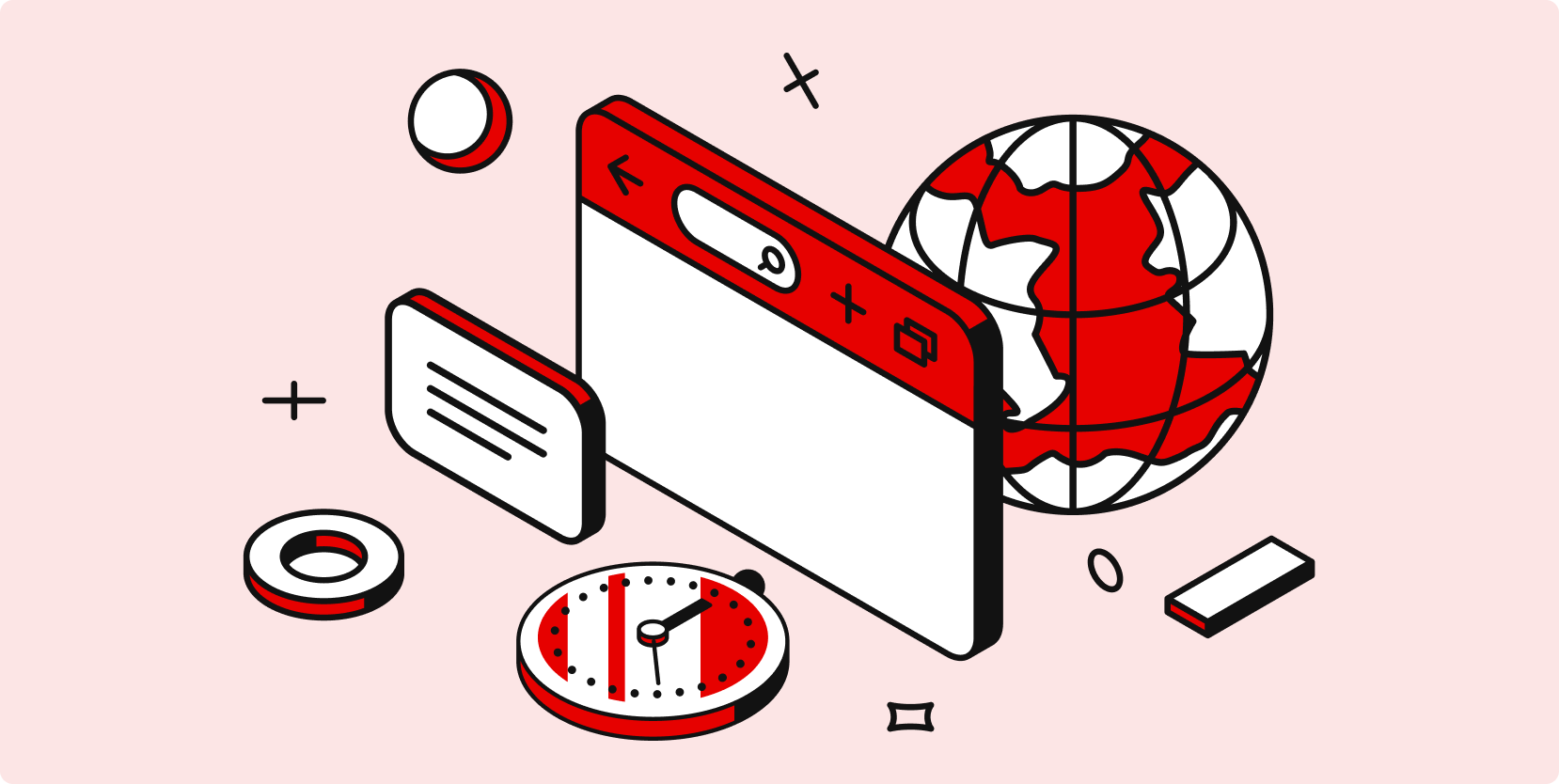 Internet Speed Checking Websites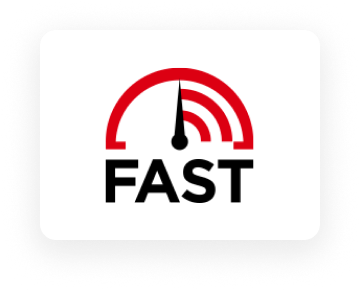 Overview
Fast.com is a straightforward site to test the connection speed of your IP in use. It automatically detects your IP address and provides information about speed, latency, and server origin.
Features
Fast and automatic detection
Indicates upload and download speeds
Indicates latency rate
Indicates origin server, as well as IP location
Pricing
Fast.com is free to use.
---

Overview
Speedcheck.org is another efficient website for checking your Internet speed. It provides information about Internet connection speed, the connection's security analysis, and IP geolocation information.
Features
Clear information about Internet connection speed;
Connection security analysis (protected or unprotected);
IP geolocation information is automatically collected (latitude and longitude, ISP, IP type – IPv4 or IPv6).

Pricing
Speedcheck.org is free to use.
Online Communities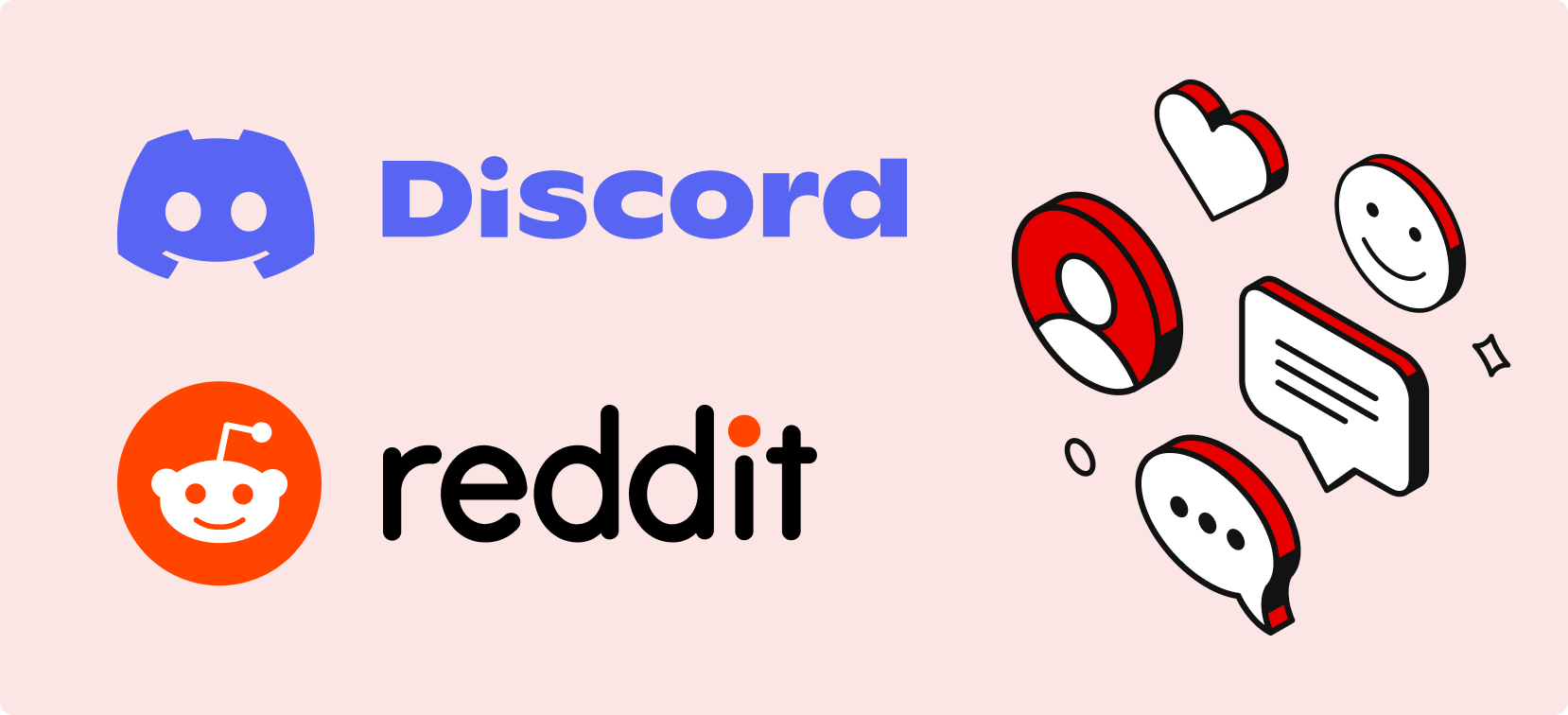 Online discussions are an excellent way to obtain and share information. Thanks to the growing interest in these concepts, many users gather on platforms like Discord and Reddit to exchange valuable information with each other.
Discord servers, forums, and subreddits
You can find community links for everyone interested in exchanging information about web hosting infrastructure below. These dedicated forums, Discord servers, and subreddits may help find up-to-the-minute news and answers.
Web Hosting Talk:
Low End Talk:
Traceroute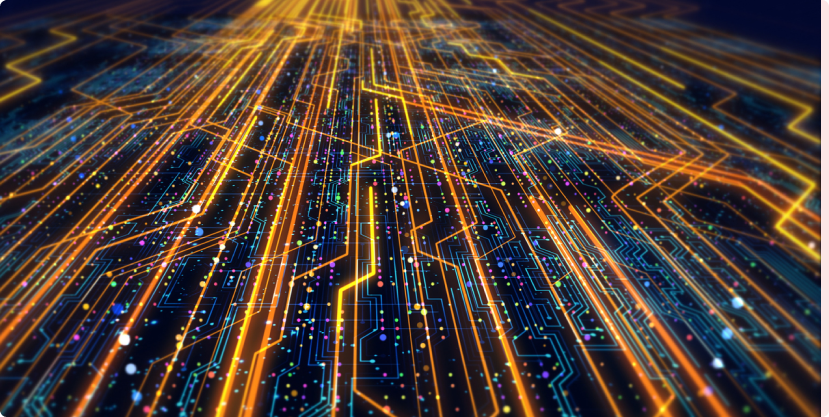 Traceroute is a versatile command-line tool that traces an IP packet's path across one or many networks. Initially designed for UNIX-based operating systems, traceroute is now supported by other operating systems, such as Windows (also known as Tracert) and MacOS.
Traceroute is primarily used for troubleshooting but also benefits other use cases. System administrators and network engineers can run this command to see how data travels within an organization's network. This data can help them detect possible path errors or sub-optimal routes.
In some cases, you can even use Traceroute to observe how data travels across multiple networks, and it can even reveal the actual regions of the networks the packets travel through. And it all revolves around IP addresses and their header contents. Overall, Traceroute is a formidable tool that can help you identify the root cause of potential performance issues or downtimes.
How to Use Traceroute on Windows
In the search bar (or by hitting the Windows + S keys), type 'cmd'.
Type 'tracert' followed by the destination IP address or the website address (for example, 'google.com' or 'facebook.com').
Press Enter.
The results should be displayed momentarily, but it can take longer to trace the full path.
How to Use Traceroute on MacOS
Open the 'Terminal' App.
Type 'traceroute' followed by the hostname or IP address you'd like to trace.
Wait for the trace to complete and review the results.
Conclusion
Finding out relevant information about IP addresses does not have to be a complicated task. As more and more companies choose to invest in IP and proxy resources, it is crucial to make sure the IP addresses you acquire are reputable and have a clear record free of spam, fraud, and blacklisting.
By incorporating these resources into your strategy, you will ensure that even if you get the highly-customized IP addresses you need, you can always ensure everything is transparent and works for the betterment of your business.